REMINDER: I'M NOT FIXING ANY TYPOS BECAUSE I'M DRUNK AND IT WILL MAKE THIS RAMBLING MORE SILLY AND INSTRESTING
Look man. This is something I've been on about for a while notw. At THE VERY LEAST… since 2012. This is now. Just someonthaing. That I'm… pretty positive that i need to reiderate. Because. Over saturation. Because. One of these things is not like the other. Because. Hell. After Avengers: Age of Ultron, half of the movie nerds were all like, "Damn, this was a pretty shitty movie." Even though they had ejaculated ALL over every Marvel movie leading up to this film (Iron Man 2 and 3 aside).
But… lets break this down a bit.
DC GHAS 10 MOVIES COMING OUT FROM NOW UNTIL 2020~!
mARVEL HAS 17 MOVIES COMING OUT FDROM NOW UNTIL 2019~!
Look. I LOVE Batman. I LOVE comic bok stories. I LOVE the that these stories have been given silver screen time. I truly. Honest to God. Love it. But man. There's just SO miuch an audience. ANY audience can take. Especially whe the BASIC story… NEVEER changes. SUPER HERO… WINS~! FATALITY~!
CinemaSins pretty much summed it up perfectly:
[youtube width="600″ height="365″ video_id="ZrhS513cOIQ"]
'Nuff said?
Bottom line here is… simply. Too much of a good thing, is a bad thing. Period. That's, prety much, economics 101. Basically. Anyways. Although, it probaby has nothing to do with economics. But still.; The point's still MORE than valid.
I still contend that tyhe ONLY thing wrong with 2011's Green Lantern is the fact that it was a generic super hero origin story fighting to survive Marvel's onslaught of super hero origin stories. Sure. That "villain" person, thing. Screamed a bit too annoyingly. But. Had Iron Man, X-Men Origins: Wolverine, Thor, etc. never existed… this movie would have garnished rave reviews.
Seriously.
There's NOTHING. Wrong with it.
CGI arguments aside.
Story-wise? Character development sort of things? This movie is MILES better than 2012's The Avengers.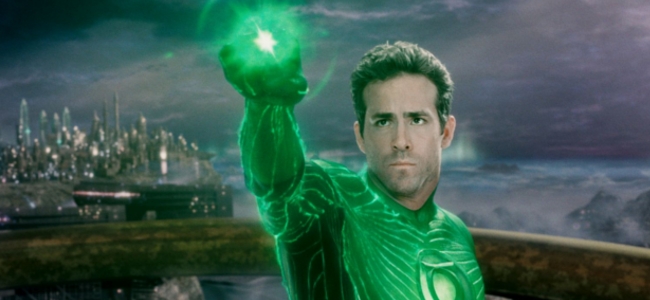 I'm escaping the point hewre.
The point, Of all of this. Is simply.
I'm not looking forward to the next few years. You know. As far as super hero movies are concerned.
Everything that makes a super hero story unique. Awesome. All of those things.
They're all going to be erased. In the next few years.
Tghius oversaturation. It's going to lead to a mass exodus. It's going to lead to an even DARKER age of comice book movies. DARKER than the likes we saw in the peroid of 1997-2004. In which the ONLY shining lights were the Spider-Man movies. But… for evberty Spider-Man or Spider-Man 2, we had a Daredevil. And. Shit. Even a Batman & Robin. And. Even an Electra. Or. Christ almighty… a… Catwoman.
To stop all of this from coming. This second DARK afge of comic book movies.
First of all. We've GOT to stop pretending that Thor's a comic book hero thaT ANY of us give a shit about. Seriously. Stop this nonsense. Now.
Well. Maybe. That's just my own commentary there.
But. In all seriously.
I have no idea. I don't know. AT ALL. The answer to combat all of this nonsense. MAYBE we all just start pirating the cam'd movies online? That's a stupid. Illegal solution. But. I'm truly at a loss. I have NO idea how to stop this trend of shitting super hero movies out of movie studios' asses.
No idea.
At all.
So.
Pretty much…