It's quite astonishing how just two hours ago (as of this writing), WWE's annual Royal Rumble concluded with another extremely underwhelming climax. It's also fairly astonishing how immediate the WWE's fans cried out in discontent, which is putting it mildly.
#CancelWWENetwork is still the number one Twitter trend in the United States, currently.

What's, obviously, most astonishing is how no one in creative power at WWE had the thought that this would happen. Especially after the reaction to last year's Royal Rumble. In which, of course, the fans' choice would have seen Daniel Bryan winning the 30-man battle royal. Instead, Batista won the bout to the jeers of about 15,000 in attendance in Pittsburgh, Pennsylvania.
In front of an even MORE hostile crowd, which is to be expected in Philadelphia, WWE's fans (I will never use that term the company uses to describe their audience), were slighted once again when Roman Reigns was crowned victor this year.
As seen above, not even The Rock could help lighten the mood for his cousin's(?) victory. Most of the 17,000+ in attendance were sharing their discontent the entire time. Seemingly, anyways.
Watching at home, there were a number of moments when the crowd absolutely died during the 'Rumble match. Firstly, of course, was after Bryan's elimination. Then there was Dolph Ziggler's falling out. And finally, when Dean Ambrose was tossed out of the ring.
In my mind, there was no question that once Bryan was eliminated, the victory would go to Reigns. I'm sure most everyone else felt the same. I held on to a semblance of hope that The Rock would be a surprise entrant. But, overall, I knew, I wouldn't be getting what I asked for when I paid $9.99 this month.
It was shortly after Bryan's elimination that Roman Reigns made his entry. I loved the fact that the crowd showered him with boos the entire time.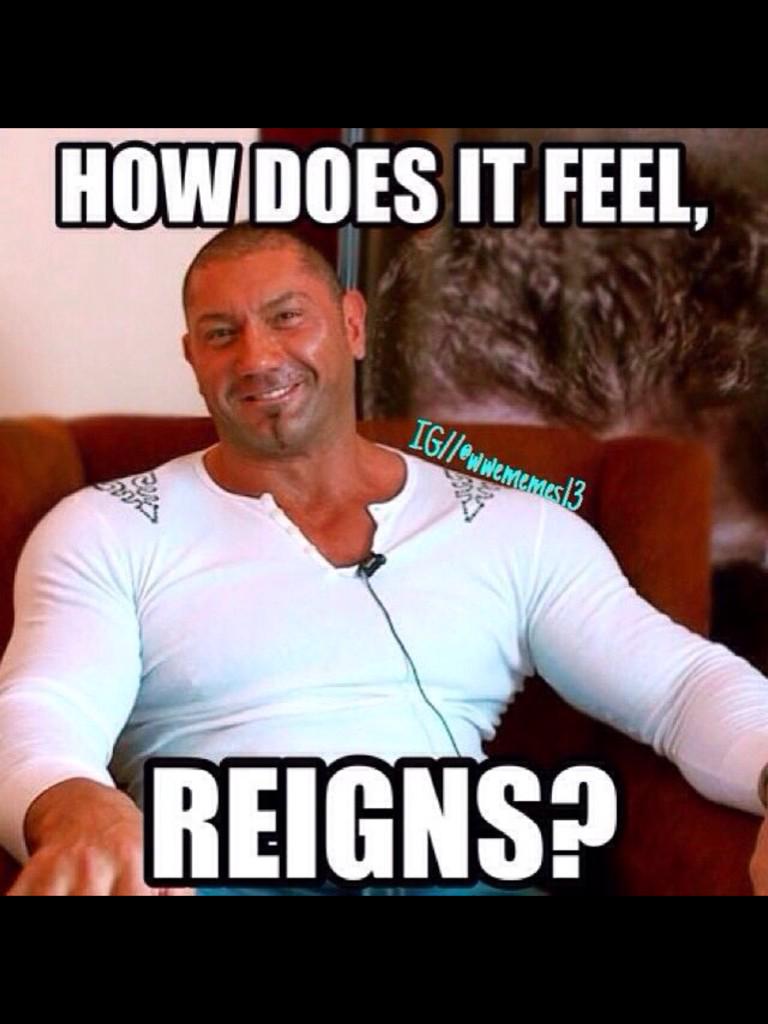 But none of that says what I thought about the 'Rumble.
Overall? I'd have to say the show was lackluster. Lesnar/Cena/Rollins is well worth a watch. No question. The undercard was underwhelming save for some decent and expected spots in Usos vs. Miz/Mizdow. And I'll never get tired of seeing New Age Outlaws on TV.
But the Royal Rumble match is the selling point here. Obviously, I'm not a fan of the decision. I knew it was coming. Most everyone that has remote knowledge of the business knew it was coming. Was it the worst 'Rumble match ever? Probably not. I'd even say I was FAR more disappointed last year than I was this year.
It's just sad. WWE's seemingly started a trend of disappointing Royal Rumble victors. Honestly? I couldn't tell you the last time I was happy with the outcome of a 'Rumble match. Let's break it down.
2014: Batista – Daniel Bryan wasn't even involved.
2013: John Cena – Setting up twice in a lifetime.
2012: Sheamus – "Shocking" just for the sake of shocking. Plus, you know what happened at 'Mania.
2011: Alberto Del Rio – Never liked him… and Santino was robbed.
2010: Hell… I have no idea who won. But I think you get the point.
Including 2015, that's four years in a row where WWE left the majority of its audience with a bad taste in their mouth. Last year, everything eventually worked itself out in the end. Daniel Bryan went on to be a part of the main event at WrestleMania. He would win the title. Everything was perfect.
With the incredibly loud outcry from WWE's true fanbase, one can only hope there's a similar outcome here.
Am I, personally, going to #CancelWWENetwork? No.
If I see Roman Reigns with the WWE World Heavyweight Championship at the conclusion of WrestleMania XXXI, I'll definitely reevaluate that question, however.