I'm Outrageously OUTRAGED!
Everywhere you look. There's a heart. THERE'S A HEART! Of somebody who needs you. And. More and more. That heart. That heart. It has been replaced by something sinister. It's been replaced by something so vile. That heart. It's been replaced by a singular breast. And. More and more. That breast has had a baby's mouth attached to it! IN PUBLIC!
EVERYWHERE YOU LOOK!
You see public breast feeding.
Everywhere you look!
You will see women, holding baby humans in their arms. And they're lifting their shirts.
These women are…
EXPOSING THEIR FUCKING BREASTS!
Before they feed their infant children.
AN EXPOSED BREAST IN 2015?! WHAT IN THE LIVING CUNT DID I JUST SEE?!
More and more… for… you know… whatever reason. There's been reports of people being "OUTRAGED" about public breastfeeding. Again. You know. For… like… some… reason. Seriously. SOME reason. Like. There's no reason to be upset with public breast feeding. Like. You know. AT ALL. But. Hey. I'M GONNA RAMBLE ABOUT IT!
And… you know what?
I'M OUTRAGED ABOUT PUBLIC BREAST FEEDING TOO!
Seriously. Fuck these moms. Up the ass or something. War on women. Things. Fuck it. These women that want to, potentially, expose their breast in public for a couple of seconds before their child is attached? Fuck you women! You shouldn't be paid equally to men! EVER!
I'm glad that the the current "wage gap" exists!
Even though… it totally doesn't.
I'm so outraged right now. Why, IN THE LIVING FUCK, would a woman even ATTEMPT to breatfeed her child in public?!!~ Doesn't she know that if she's a stay-at-home mom that she will make… I don't know… 30 cents to the dollar that every man makes?! WHAT THE FUCK IS HER PROBLEM?!
I never, ever… fucking… EVER want to see her mammarries! Her mammaries are forbidden from my eyesight because! SHE'S A STUPID PARENT! WOMEN DESERVE BETTER THAN BEING "AT-HOME" MOMS! How sexist can you get?!
Overall.
I'm just. You know.
Outraged.
I'm outraged about how this "outrage" society has taken control of every argument. Ever. This outrage society could start a twitter campaign about breastfeeding. The outrageous people could start tweeting about the nonexistent pay-gap. Fucking. People can become upset about ANY slightest thing.
And.
It's bullshit.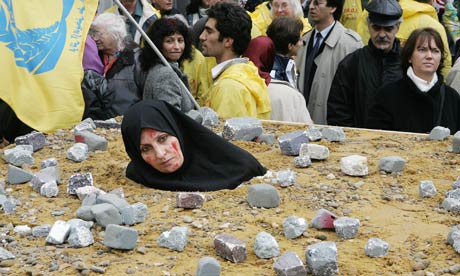 But hey. Did you know that Cory Gardner banned birth control?!
I'M SO FUCKING OUTRAGED!