I mean. I basically said all of thise last week.
Right?
Kinda.
But. Forreals dude. I'm leaving this Amerika nonsense behind me. I'm done, dude. 1000% done. Forreals this time.

RANDOM(ish) SIDENOTE: Yes. Dude. I know. This song, has ABSOLUTELY nothing to do with exiting this "Amerika" that I'm about to ramble about. This 2003-2004-era song, has no relevence to much of anything today. As much as I do, lefit love the song, it's way too anti-capitalist for my liking. But it's also very anti-American colonialization, whcih… is to my liking. And. All-in-all. I'm actually going to tie all of this together in this rambling. hopefully. I promise. For once, I'm pretty sure this is goig to be a good rambling.
But yeah, dude. if you haven't heard the song, or weren't sure of the English translations, or anything like such as, watch that vido and such. Obviously.
But. Yeah dude. Juts. This world. Right?
This world makes so little sense that I could tell you, or, you know "I (being someone of SOME sort of renown)" could tell "you (a follower of said renown)":
"Hey, did you know, earthquakes are caused my tectonic plates shifting against one another?" And. Undoudbetly, THere'd be someone. Out there. That'd retort with, "Yeah, but did you know that tectonic plates are only a myth? Earthquakes are controlled  by the illuminatti! After they got control of Nikolai Tesla's )RANDOM SIDENOTE: HTF did I spell, "Nikolai" correctly?!) earth controlling machine!"
Because. You know.
Just like Trump can say, "We have the lowest hispanic and African=American unemployment in the history of ever!" retracters can say, "No, dude, you're totally wrong."
Just like. You know. The left can be like, "No dude. No one that has crossed the border illegally has ever done anything wrong (outside of, you know, enterint the country illegally but hey! 2 outta 3 ain't bad!)." When. You know.

OH SURE! YOU'RE JUST SHOWING THIS OBVIOUS RIGHT-WING BIASED THING BECAUSE YOU, RYAN, ARE A RACIST, HOMOPHOBIC XENOPHOBE!
Because.
You know. that's how the argument goes these days. When all else fails. You retort back to something so idiotic as race. Right? "White male pirveledge." "The patriarchy." Dumbb ass buzzwords that mean nothing except to those speaking them because they feel a sort of kinship towards victimhood.
I'm done dude.
I'm done with all of this shit.
I'm done with all of your bullshit.
And I do mean ALL of your bullshit.
I'm done with the phony outrage that says, "OMG! THere was an R. Kelly documentary on Lifetime this week! HOLY SHIT! I HATE R. KELLY SO MUCH THIS WEEK NOW!" Even though. YOu know. The story from the documentary is over a year old at this point. Right?
I'm done with the notion that. "A Biblially religious person refused to bake a wedding cake for a gay couple." Or. You know. after that was all said and done a transgendered person went into that same baker's shop and ordered a "transcake!" Because. You know. "transcakes!" TOTALLY exists!
I'm done with these Democrats that spewed FAR MORE quote-on-quote "RACIST" things than Donald Trump.

There's FAR better examples of this. Especially since this ends with like, a Fox Newsian bend. But like. No matter what. Because we live in Amerika, this post modern, all nonsense world of today, the best example I can show you will be immediately met with, "Yeah but that came from the ULTRA Trumptard website, TheBlaze." Wich. You know. Batmn facepalms. All-round.
Dude. I'm don with all of this.
I'm done with all of these assholes that say, "Yeah, we need to bild a wall! Because our consttituence seays so"! Only to. You knpow. Flip on the issuea when. It becomes. Like. "Pollitically inconvenient." Fuck "the wall." It goes WAY deeper than that.
It goes too EVERY. SINGLE. REPUBLICAN. That's been elected to either Congress or Senate. I'm pretty God damned positibe they ALL said. "Yeah, dude, term limits for Congress needs to be a thing." But hey.
You know who introduced a bill to do such a thing? You know. The "traitor" perspm/ the person that "the rrst of the country asked upon re-election,""how the hell is this racist a Senator and not the obvious hispanic Texan Robert Francis O'Rourke?" You know. Ted Cruz. The ACTUAL hispanic in the Texas senate race (the fact that I'm talking about this fucking kills the constitutionalidt inside of me_. Hell man. Term limits is, pretty much, a bipartisan )voter, anway) thing.
WHY THE FUCK WAS THE ONLY EXAMPLE AVAILABLE ON YOUTUBE (LEGIT), WAS SOME RANDOM, TEXAS LOCAL NEWS BROADCASGTS?! FORREALS DUDE. LOOK UP, "TERM LIMITS TED CRUZ" (because… you know he introduced the bill this month, make sure you change your search settings to this month), ALL YOU'RE GOING TO SEE IS LOCAL NEWS SHIT PUT OUT BY "SenTedCruz"'s YouTube Channel.
But hey.
Nevermind that shit.
HERE COMES… RUSSIA!
And. Did you know that. Some dude. Whose name I DO know if I were reminded of it. But. He was someone. And, I think, he testified to Congress this week? Or. I don't know. Maybe he just said this from prsison in an interview.
But. Basically. Some. Sort of. Trumpy. Election guy. I;d knnow his name if you said it to me. But I care so little about ALL of this )hence, this ram bling… more to come), that he said this week. Something like, "OMG! DUDE1 YEAH1 DONALD TRUMP MADE ME MAKE POLLS TO SKEW IN HIS FAVOR!' Which. Like.
Wow
Such unAmericanism. such Russia love!
Even though. YOu know.
ANYONE with a "journalistic" sense of honesth y would tell you. Polls? Are bullshit. ANYONE thatr has worked for pollsters would tell you that they're bullshit. Fucking. Anyone. With any COMMON snese of logic (hello Jae. lol_) would tell you. Polls. Are. Rigged. Alqays,
WOW! SUCH CRIMES@ MUCH TRUMP IMPEACHMENT! SUCH RUSSIAN MEDDLING! SUCH TRUMP HATES THE LGBTQIA+ COMMUNITY! FUCK THIS COUNTRY OF BIGGOTS!
You know. Such biggotry as using false pronounds! Jesus Christ! SUch hate! Such toxic masculinity! Such hatred of the LGBTQIA+ community that. For the first time in the history of ever. The country ellected a President that supports gay marriage. But that President? Her's such an LGBTQIA+ ant-asshole that he… you know. Hates Kaitlin Jenner? Apparently?(And… I guess, this all has smeting to do with Ted Cruz?) But then. This all became some sort of rally cause as an Anti-Trump thing. Somehow. Even though. You know. Caitlin Jenner loves Trump.
Just.
I'm done dude.
Caitlin Jenner can love Trump all that she wants.
The New Mexican woman can hate Trump and believe we're all biggots because she sounds and looks like a man. And. GOD FORBID (damnit. I mentioned a diety. Hate me to death. Go ahead.) And she can hate everyone because. Pronouns are a thing.
But hey.
Gay people are being exterminated, basically, in Russia. But hey.
NEED I REMIND YOU THAT, HERE,IN AMERICA… NOT ONLY IS IT LEGAL FOR A GAY COUPLE TO BE ENIED THEIR UNALIENABLE RIGHTS TO A WEDDING CAKE AT A SPECIFIC BAKERY (such white male, judeo-cbhristioan, heteronormative patriarchal bullshit, amiright?!) BUT NOW TRANSGENDERS ARE NOW BEING DNEIED THAT SAME RIGHT! BY THE SAME BAKERY! EVEN THOUGH! THE SUPREME COURT! JUST SAID! THART COLORADO BAKER HAD THE RIGHT TO DENY BAKING A GAY WEDDING CAKE!
AMERICA IS SO OPPRESSIVE1
AMERICA IS SO FILLED WITH HATE!
Even though. You kno.w Again. Russia is, exterminating gay people.
Wait. DId I say Russia? Silly me.

But. Waiteaminute. Didn't Russia create Donald Trump or whatever?! DOESN'T DONALD TRUMP LOVE RUSSIA?! AND ISN'T MITT ROMNEY A TRAITOR TO AMERICA BECAUSE HE DARED TO CRITICIZE TRUMP WHILST TRUMP WAS PRESIDENT?! FUCK DUDE. HANG ROMNEY THIS INSTANT FOR SUCH TREASONY!
The point is.
I.
Fucking (sorry mom, sorry dad, sorry god_)
HATE.
This world.
And.
Legit. I'm done with it.
Over the last, I don't know, threeish years, have created a world so moronic. That. Kevin Hart, the unfunniest, unoffensive comedians of all comedians could ber lynched in the court of public opionion because he once said the word, "faggot," in a joking tweet ten years ago. Or something. And. Lordy, lordy, HERE COMES DOHERTY! Or. You know. The Virtue Signalers.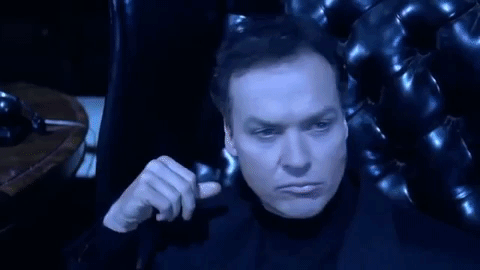 Just like the democrats puff up their chest and say, whilst beating their chests, "Children should never be caged away from their family!" Even though, you know. Obama did the same thing to them.
Just lilke. Republicans puff up their chests and say, "Yeah dude, we do exactly what our constituence asked us to do!"
Just like.
Fuck this.
Man.
I am.
And. I mean. Dear reader. I HOPE.
You are.
SO FUCKING SICK OF THis.
Remember the FIRST thing we all bitched and argued about with each other when Donald Trump became president? What was THE FIRST thing?
You tell me, dear reader.
Don't use google.
Remind me. And yhourself.
At the turn of the year in 2017. What was the first thing we all decided we should hate each other about?
You answer me that.
ANd then. And ONLY then. Will I give a shit about this post-modern, ALL nonsense world we (and I include myself in that "we") created.
But. I mean.
We don't.
Shit. I created the question. And I don't even remember what that argument was all about? MAYBE something to do with the crowd size at the innauguation? No.
I mean. ThT WAS one of the arguments. but no. Not that.
Dude. I'm exiting Amerika.
I'm. Fucking. Done.
When you can show me the proof that America has, in year of our lord (I can't even show you the good Lous CK joke anyore because that's how much the world and Youtube sucks) 2019 LEGIT become the Democratic-Socialist nation that was Joseph Stalin's Russia.
OR.
If you can show me theproof that America has, in year of our Lord 2019 (I can't even show you the good Lous CK joke anor because that's how much the world and Youtube sucks) 2019 LEgIT become a fascit Narion. You kow. One ruled by LEGIT antisemitic racists.
type of thing.
I'm done dude.
Because.
Nopne of these things are true.
Because. As much as Rammstein hated capitalism in their 2003-2004 era song, "Amerika" and… again… their anti-American colonialism sentiments atre dead on. But as far as capitalism is concerned? I mean. Unless you're a LEGIT communist. Or, the EVER SO LESS DRAMATIC, "democratic socialist." As Lenin put it. Capitalism has. You know. Saved the world.
Bjut hey. Let's you knpow. Go down the road of Venuezella. Becaus !~AOC~!, says so!
Ddue.
Hey, Rammstein.
Hey, mom.
Hey, Jae.
Hey, God.
I'm done.
I'm done with all of this bullshit.
Because man. I can't anymore. I. Just. Can't, dude.
I'm done with your divisive bullshit. Yeah, I may, drunkenly comment on some dumb ass thing you post on Facebook.
I'm DONE with you're political, dumb ass, divisivness.
I'm donr with Amerika. This Amerika we've created may be wunderbar, but no dude. I'm done with it. And all of you in Amerika that constant divide us from our, NATURAL human connections.
I'm done. Dude.