2017: And the Democrat that Cried, "Apocalypse!"

Instead of doing some sort of BIG~!… dare I say, "YUGE~!" "2017 in Memourningum" thing. Like I did lasty year, I'll bebreaking all of these thinguses down. Bit by bit. Piece by piece. Because. Damn it. SOMETHING's got to make me care, again, right?
SOMETHING?
Merhaps.
"Democrats crying apocalypse." I mean. They JUST did this within the past couple of days. Because of "tax reform" (which isn't tax reform, it's just a bit of a tax cut for basically EVERYONE that pays taxes… Have you paid taxes in the past 16-8 years? Guess what, your taxes are going to be a bit lower, no matter your economic status! Haven't paid taxes in that years span? Guess what, you're still not going to pay taxes!).
But… I guess… let's start at the very beginning… maybe?
Quickylu, before I go into ALL of this, please, please, PLEASE… dear reader. ESPECIALLY the "democrat/leftist/Bernie Sanders supporters/howefer you want to deifne yourself," out there… PLEASE… remember something I've said since the end of last year, at bear minimum.
Republicans, libertarians, small government minded people? "We?" We were scared, terrified, just like you, when Obama was elected. Hell, merhaps we were MORE scared when Obama was re-elected. We've felt all of the things you're feeling now.
The res of this?
The rest of this rambling's pretty much making fun of how you're feeling. Sorry.
So… let's start off with what's probably the easiest thing.
The seeds were planted, you know, last year. Trump surprisingly wins in a near Obama/McCain styl;e landslide.
Most everyone's freakig out.
Hell, George Stephanopoulos' daughter is scrteaming, "NO ABORTIONS!" At the conclusion of election night. For… some reason. Which… I mean… SOOOOO MANY RAMBLINGS to be had here. But I'll digest.
But. Basically. Point is.
You know.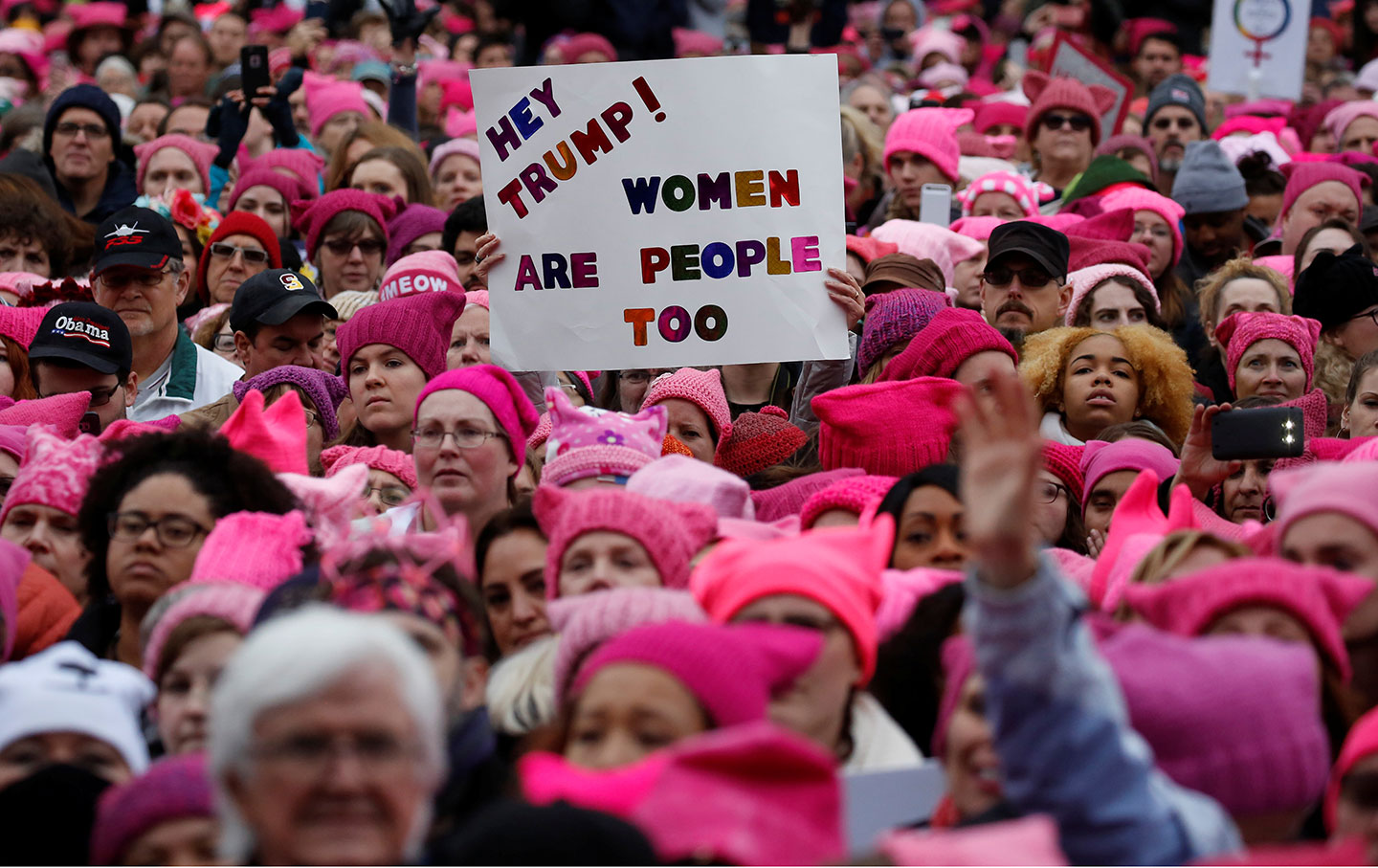 Because. You know. Donald Trump doesn't thingk women are people, or something.
Plus. The whole, "pussy hats" meme.
But hey. Donald Trump doesn't like women, aparently! APOCALYPSE!
Probably the next thing that happened was.
You know.
Trump announcing that America's going tpo pull out of the Paris Climate Agreement. You know. That UN "legistlation," that did… pretty much nothing. At all.
Yup. According to Democrats, the world ended then too. APOCALYPSE!
Then came the ill-failed repausle of Obamacare. The "Affordabnle" Care Act. Which… you know…. has never been affordable. But oh wells.
Republicans shit the bed. Because. They're Republicans and only say things to get elected. They don't act on them and such.
But hey. 97.8 billion people will die if Republicans repealed Obamacare. Apprrently. So. Who could blame them, right?

At least, since we received NOTHING else, this parody came about during the Obamacare repeal attempt.
Then. Like.
I'm pretty positive, (I could be mistaken) but the next world ending event happened once "Net Neutrality" was, "repealed."
You know. A couple of weeks ago.
But like. You know. Much like I said in 2015 when this all happened… "Net Neutrality" isn't real, dude. That's not what the Obama Administration did. They DIDN'T "make the internet neutral." They opened the dor to FAR more governemntal oversight. The4y openedthe door to. LEGIT. Making the internet, hypothetically, Donald Trump's propoganda machine. Thaty's what Obama's "Net Neutrality" did. It accomplished that FAR above and beyonda that it took care of "consumer rights," or… whatever the "2015 Net Neutrality" proponents spew.
Like many-=a thing, RazorFist (whilst borderlining a Trumptard) destroys this "Net Neutrality" debate.
And. Razor just destroys this whole debate. Liuke normal.
With that. We find ourselves. with theNERWEST outrage… apocalypse of the moment~!
"Tax reform."
Or you know. A tax cut. Ish.
"Oh no~! It raises taxes on the poor/middle class~!"
No. It doesn't.
"OH NO~! THE WEALTHY SAVE MILLIONS OF FDOLLARS~! YOU SAVE PENNIES~!"
I mean. When those pennies add up to $80ish dollars a month… that's awesome right? I mean.
Let's get ONE thing straight here.
The "Robin Hood" story.
Pretty much… everyone sums it all up with "Robin Hood stole from teh rich to give to the poor!" R9ight? But like. Dude. Who re the "bad guys" in the story?
And… you know…
SOME TIMES>…
Also…
Anotheer baddy is… you know…
Both of these baddies? Guess what?
They're both fovernement officials.
They're not "rich corporations."
They're government officials. Taking money from the people. Because. Taxes.
Robin Hood takes the money they are recieving.
Vigilantism is dumb.
(EXCEPT FOR WHEN IT'S AWESOME)
But like.
Robin Hood. Is basically… the… dare I say it…
Donald Trump in this scenario.
Hate me.
Slay me.
But he's… not even Robin Hood. He's like… Christyian Slater in Prince of Theives.
At the end of the day?
Merhaps… MAYBE. PERHAPS…
Me, "clasic liveral" person thing that I am.
Merhaps… MAYBE. PERHAPS…
The entire "right wing" blew up into nonsense back int 2009.
MERHAPS… "we" were justr as bad as the left has been this year.
Off the top of my head, th onlty argument that i can think of (IN THE SANE VERIETY, YES, DONALD DRUMP [AND LIKE MINDED IDIOTS] WAS A THING IN 2009 THAT QUESTIONED WEATHERE OR NOT OBAMA WAS BORN IN AMERICA AND OTHER DUMBNESS.
Sure. All of thos sorts of things.
But like.
Legitimately.
Did "we" ("the right" "the libertarian" "the classic liberal") make it out to be the world ended in the first yuear oif Obama's Presidency?
Legit. All I can thimk of are the health care arguments. And sure. Even my now, beloved Glenn Beck was all like, "OMG~! THE WORlD WILL EBND BECAUSE WE'RE FORCED TO PAY FOER HEATH CARE~!" Which… I mean… the world didn't end. But you know… the problems with "obamacare" are and were real. You know. Come off it.
Outside of bits of hyperbole. Outside of the FRINGE.
Did "republicans/the right/libertarians/classic livberals" cry apocalypse? MORE THAN LIKELY, I can't think of it, off the top of my head, but I'll submit: those of us that are "small government minded" probably did cry apocalypse duroing Obama's Presidency. You got me. But. Man. I'm 1000% positive it was NO WHERE NEAR this scale, dude.
On a fiknal note.
Yes. I gort this from a random google search. But. Letr's digest for a minute. Shalld we?
Apparently. This imageything here. It was taken in Salt Lake City.
Merhaps not the first place you'd think of when you think, "Donald Trump Protests," or whatever. But I'll digest on that point.
Let;s deeply examine this image.
A protester, dressed… or… dare I say, "cosplaying" as Uncle Sam holds up a sign reading, "Not My President." Beside him is a female. Who is… danb it, I'm trying to think of the "politcally correct" term these days. I know that I know it, but it's escaping me. Hate me. Slay me. But. She's. Not white. She's holding a sign reading, "I WILL NOT GO QUIETLY BACK TO THE 1950'S."
Next to a dude. Dressed as "Unlce Sam."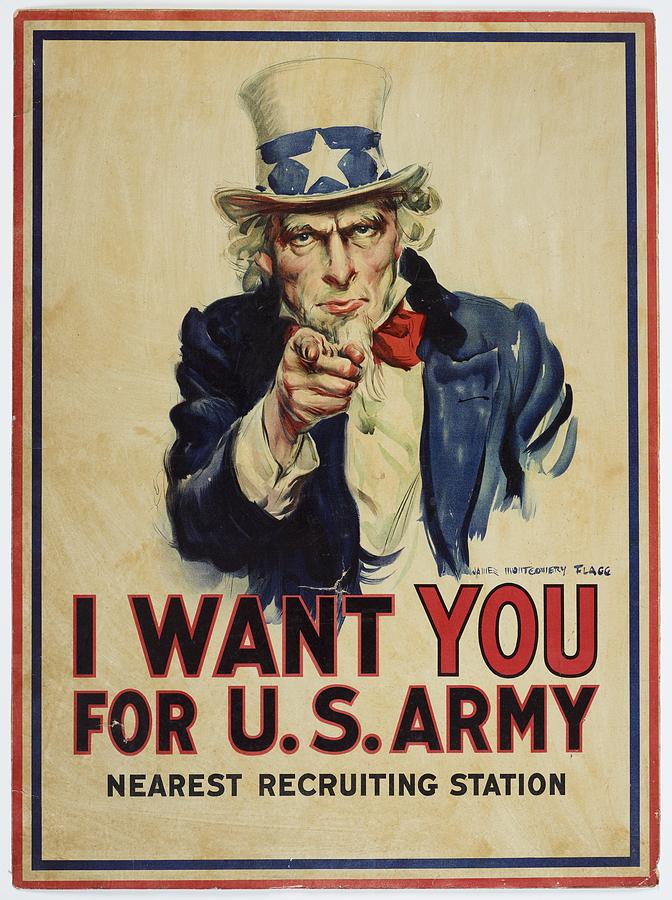 Which is so very, VERTY horrible on so many levels. But. For the sake of what I'marguing at the moment.
Leftist. dude. Up there. Dressed as "Uncle Sam." You realize you're supporting a caricature that found African Americans to be inferior, right? You realize, you're supporting segregation, yes? Not only are you promoting propaganda put forth by a president that screened the LEGIT Birth of a Nation in the White House, but you're also saying that African Americans can't, ever, serve your countrty beside you. Right?
Hell dude. You realize, the propaganda machine you're cosplaying as lead toi the rise of Germany's proganda, yes?
That's the history of Uncle Sam.
Congrats.